I'm not gonna lie – after attending my fourth Dreamforce in the summer of 2011, I experienced what I can only describe as "Dreamforce burnout." The sessions and the parties felt very been-there-done-that, the crowds got bigger and bigger every year, and I just wasn't sure that I wanted to repeat the experience. But now, I'm so glad I did! This time Salesforce really pulled out all the stops. They listened to feedback from previous years, realized that they had to cater to a larger and more experienced (jaded?) crowd, and did not disappoint. I will get to the sessions and the learning experience in a later post – for now, here is a short list of what made Dreamforce 2012 so much fun.
PARTY MADNESS!
While there is never a shortage of evening entertainment at Dreamforce, this year's parties were downright competitive. There were so many of them each night that most attendees RSVP'd for several and then had to pick and choose. From the big events hosted by the likes of Appirio, Zuora, Marketo, and Silverpop to the Red Hot Chili Peppers show to countless smaller events, there was something for everyone. Below: Red Hot Chili Peppers show at the Civic Center, and my crazy CollabNet co-workers at Zuora's Block Party.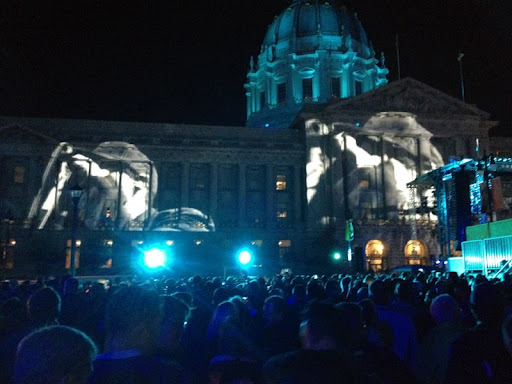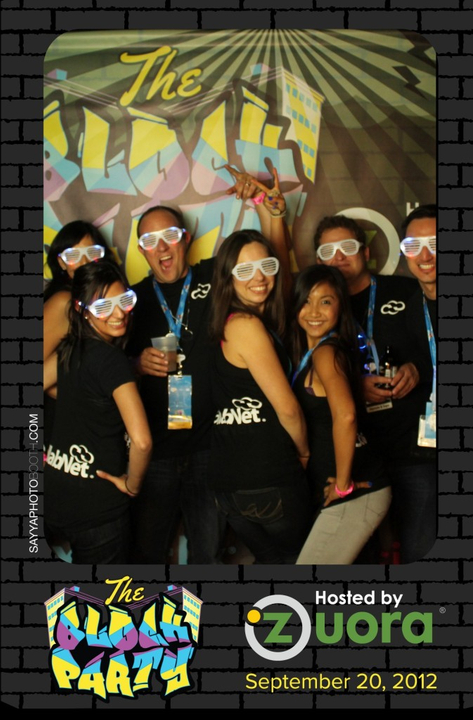 DREAMFORCE PLAZA!
The Dreamforce Plaza on Howard Street between Moscone North and South was so unexpected and so well done. There were seats, bean bags, picnic tables full of volunteer activities, and a stage with all-day live music. And let's not forget the "In the Navy" flash mob!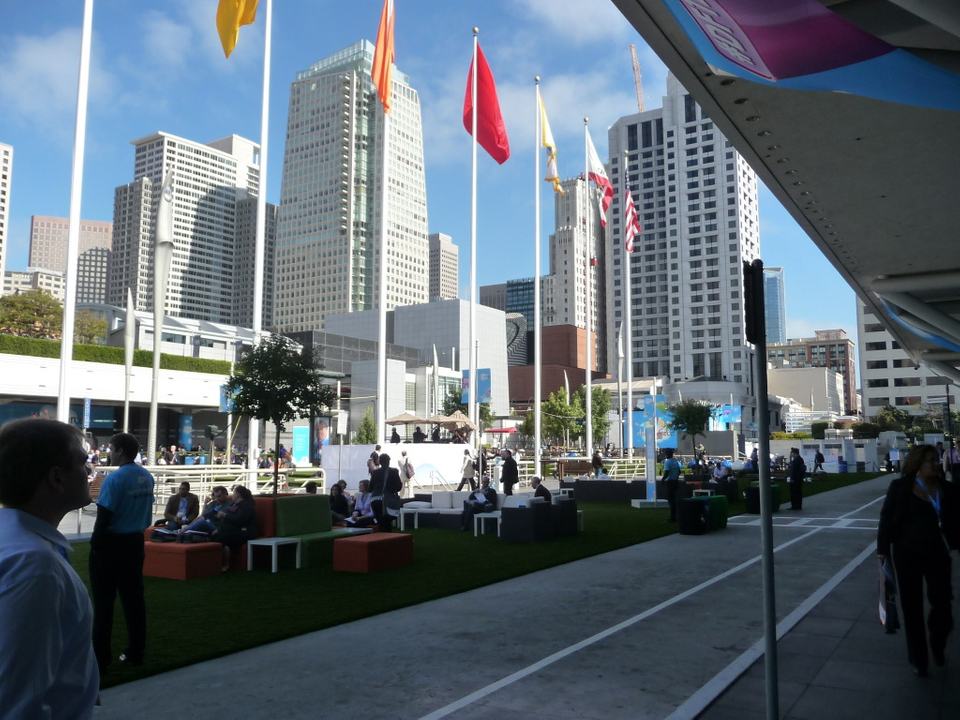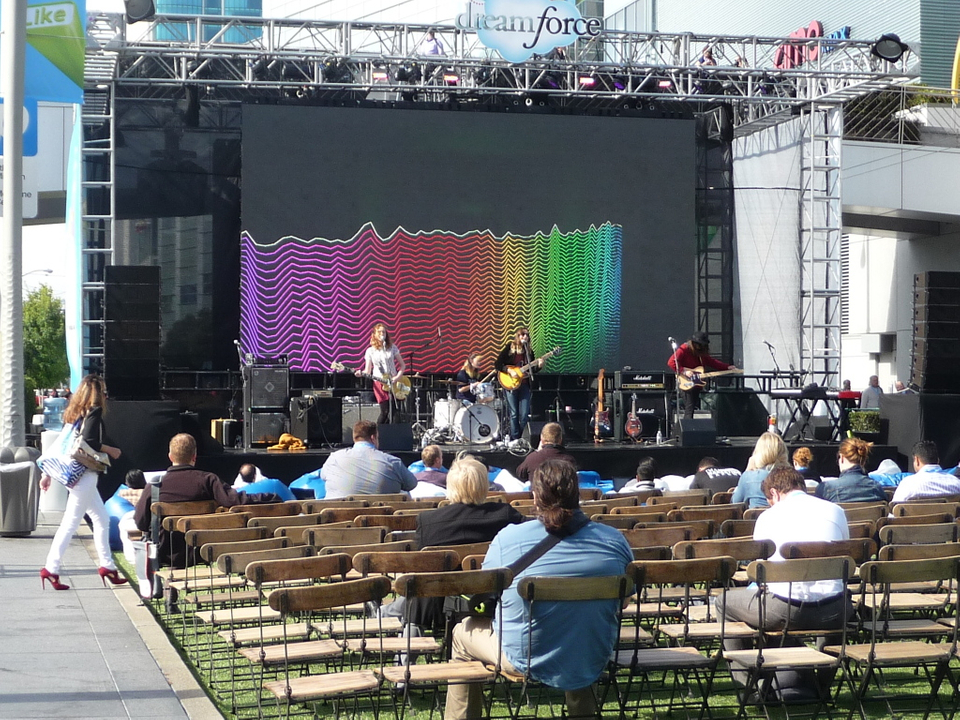 SPECIAL GUESTS!
This year's lineup of special guests and keynote speakers was both impressive and inspirational, including General Colin Powell – "There are dangers with this [social] revolution… where we are so interconnected that perhaps we are too interconnected" – and Tony Robbins – "Trade expectation for appreciation and your whole life changes." Sir Richard Branson spoke of his entrepreneurial adventures as well, offering advice and inspiration. Below: nice banner! Coincidence, or part of the deal?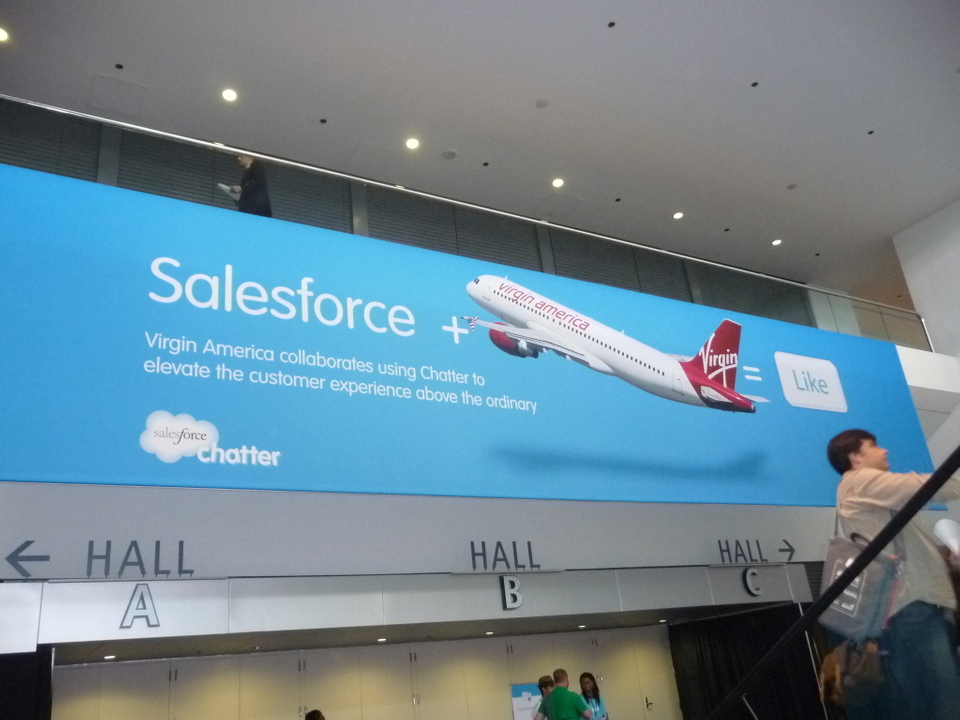 FEDORAS!
What? Is it weird that I really, really liked the headwear of this year's Dreamforce greeters/helpers? They were fedorable!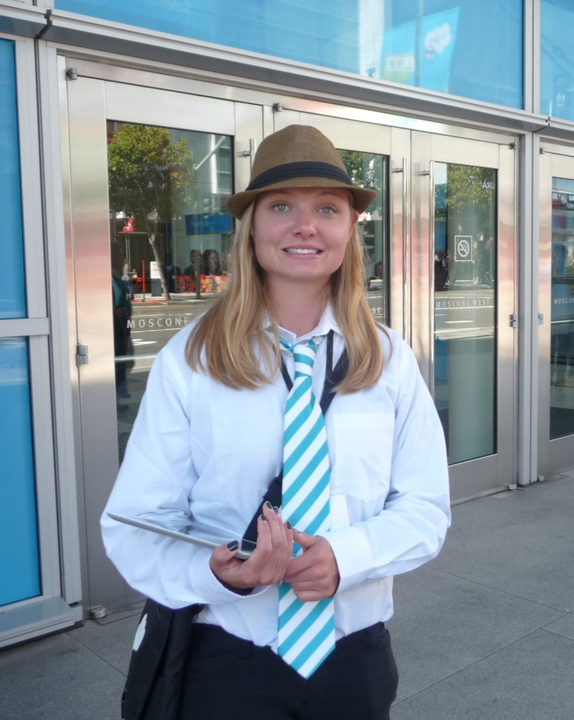 SNARKY TWEETS!
Thank you, fellow twits, for saying what many other folks were thinking… and for making me laugh.




FELLOW DREAMFORCERS!
I must give a shout out to acquaintances both new and old – Thea, Heidi, Sharon, Miki, Suresh, Rachel 1, Rachel 2, Katelyn, Erin, Kerry, Jean, Lynn, Jake, Keith, Keith's friends, Caleb, Jen, Danielle, the VIP bartender at the Block Party, the girl who got lost with me in the Tenderloin, and the hilarious guy who sat in front of me during my Certified Developer exam. Every one of you made my week more social and more enjoyable, and I can't wait to hang out/text/email/tweet with you again!
Liked this post? Follow this blog to get more.